Hello All,
Just curious to know if any other doodles on the forum came from Kimberlenes nr Coventry?

Thanks x

---
Hi Daisy1970, Vince my doodle is a Kimberlenes boy ..he turned 7 on the 24th November ...if you do a search for kimberlenes we had a long thread on them sometime back....there's a few on here .....have to say we have good things to say about Steve and his kennels ..Vince is a fantastic dog in all ways, he is very loving, mostly placid (good guard dog however but never put to the test as such
) but doodle boisterous at times, good with other dogs, has a thing about feathers and twigs so a little timid too
He always does everything we ask of him, never whines or complains (unless he's unwell)....as you can tell we love him to bits, cater for his every need and put him first in everything we do
a life of luxury springs to mind !!
Vince doodle

...you will always find him in the kitchen at parties ......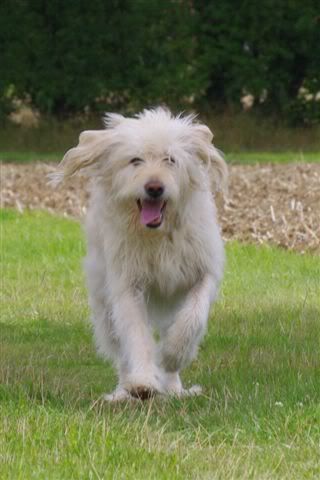 ---
One of my clients has a lovely cream kimberlenes doodle called Gracie, she has just turned six. I have mentioned the forum to her, but she has yet to join. I am sure she would like to meet gracies siblings!
Cheers,
Chris, Michelle & Stout
Stout Puppy Pics:
http://photobucket.com/stoutdoodle
---
hey cheers for that . Hope she joins soon
x

---
Boris's grandma is a Kimberlenes dood. So he has it in his blood!
---