---
he's just lovely...looks like a Beasley to me
When he's naughty you can call him "Beastly Beasley"
---
Posts: 309
Joined: 23 Jul 2014, 23:11
Location: Aberdeenshire
How absolutely adorable. Reminds me a little of Yoshi, my Aussie dood who is now 6 months. Here is a photo of him at 5 weeks and you'll see what I mean.
X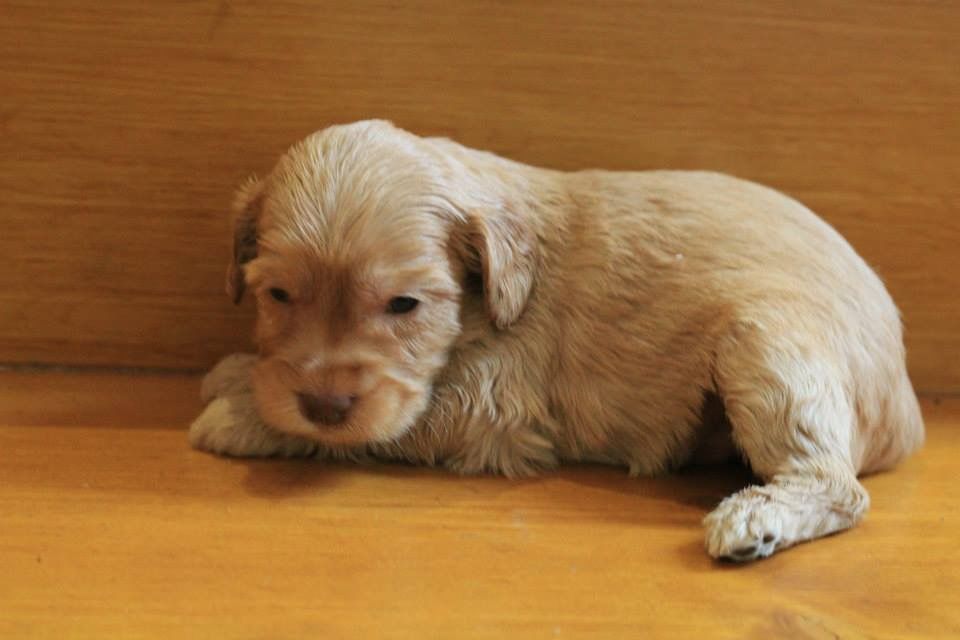 ---
Look at his little face I am fooling myself into believing he will never be beastly
He does look very like Yoshi (love the name) be interesting to see how he grows. x
---
Posts: 372
Joined: 06 Aug 2014, 17:24
---
Posts: 2229
Joined: 10 Sep 2010, 18:36
Very cute indeed.
Has to be a "C" for Cate, Coco and C.....Chester, Crumble!
---