Posts: 1055
Joined: 28 Feb 2013, 23:52
Location: Orsett, Essex
---
Posts: 2229
Joined: 10 Sep 2010, 18:36
WOW!
Impressive, I do love the eyes and the way they sparkle
---
Double WOW
What a lovely picture and a great keepsake.
---
Posts: 309
Joined: 23 Jul 2014, 23:11
Location: Aberdeenshire
How beautiful. It's such a lovely thing to have and a brilliant likeness.
I have one too for my Coco from a Scottish artist who gives all proceeds to a charity rehoming dogs in Eastern Europe.
---
Posts: 3346
Joined: 30 Dec 2012, 13:50
Location: Waltham Abbey
Contact:
how absolutely beautiful
before the hair cut I assume
---
Posts: 1055
Joined: 28 Feb 2013, 23:52
Location: Orsett, Essex
Haha See. Yes, before the scalping haircut. To be fair, she still has a fluffy head - it's just the body and legs that have no hair left!
---
Great portrait
by a very talented artist ...love how she's captured the mischief in Bella's eyes
Do you have a link to the artist?....would love to have one done of Huggy.
---
Posts: 1055
Joined: 28 Feb 2013, 23:52
Location: Orsett, Essex
He'a British, but has lived in Oregon for 20 years. The postage is $15 I think.
It's Kevin Poole Pet Portraits, which comes up on Google. But he's also on Facebook
---
Oh, that's lovely!! I'd love to get one of our Iant - if I could ever get a photo of him with both eyes showing!
Anne, Ianto & Wyre x
---
Absolutely stunning!
www.dogtrekker.co.uk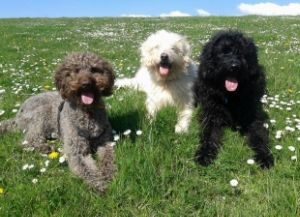 Beauty without vanity, strength without insolence, courage without ferocity, and all the virtues of man without his vices - Byron
---