These older Doods do like their sleep don't they
.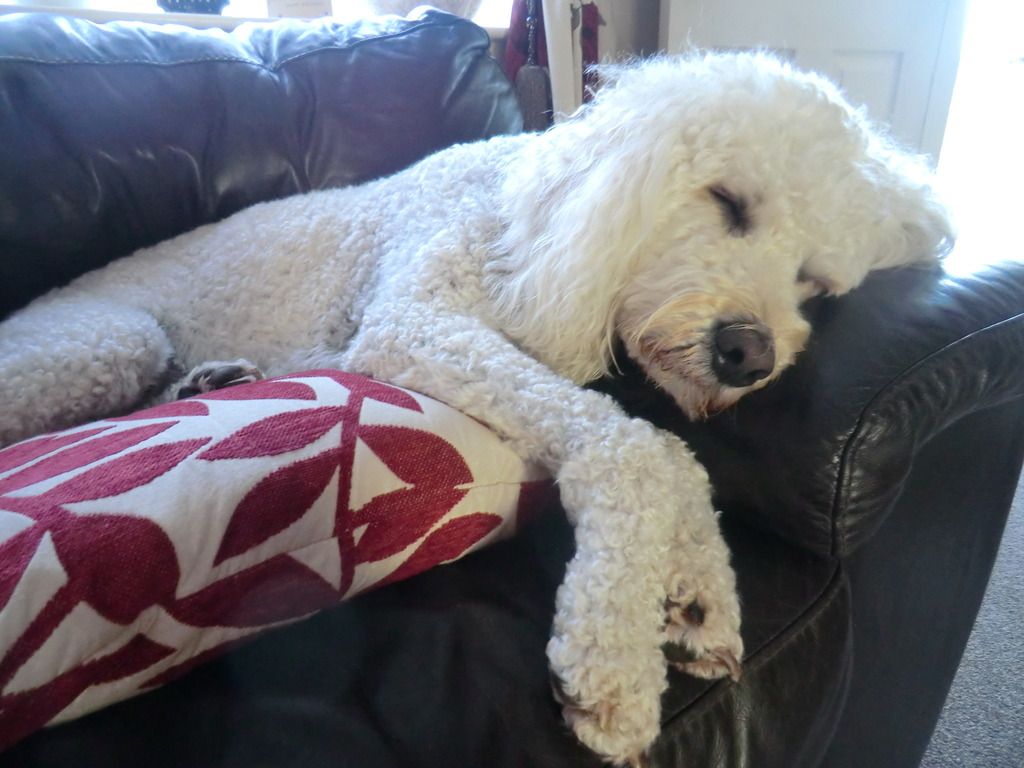 Oscar & hoomans.
Mens sana in corpore sano

.
Crazy flying dog,
http://www.youtube.com/watch?v=3n5aKvfznuQ
Life of a Labradoodle,
https://www.youtube.com/watch?v=rWFkOb39sv4
---
Our Dude is the same
Up on "his" sofa at 8pm where he snoozes til final wee at 11ish, then fast asleep in his bed til 8am
Breakfast as soon as we can get it ready
Then an hours walk. More sleep. Midday short walk off lead plus ball fetching. Snack. Sleep.
Hang around while I cook supper hoping for scraps until his supper at 6ish. Short walk 7.30ish. Crash on sofa. Repeat! It's a dogs life eh?! Anny
---
Dexter is the same ,sleep at 8 the wee at bed time back to sleep till 7 ,the food and walk the back to sleep again.He is so like a old man at moment,think its the heat.
---