Yesterday I bought a new dress for the Rosemary Conley Christmas party I'm going to with mum on Saturday night. I'm not ashamed to say I have fallen head over heels in love with this new dress, it's gorgeous, and best of all... it's a size 10!!
Never in my life would I believe I'd be a size 10, I have always been a big girl all through school and college. The hard work really has been worth it though and I feel so much happier and more confident now that I've lost the weight. I was trying on my dress this morning (as you do, it will probably be tried on many more times before I actually have to wear it) and it got me thinking about the old dresses I've kept like my prom dress and the dress I wore to my sister's 21st.
This is me at my sister's 21st.
This is me now.... in the dress.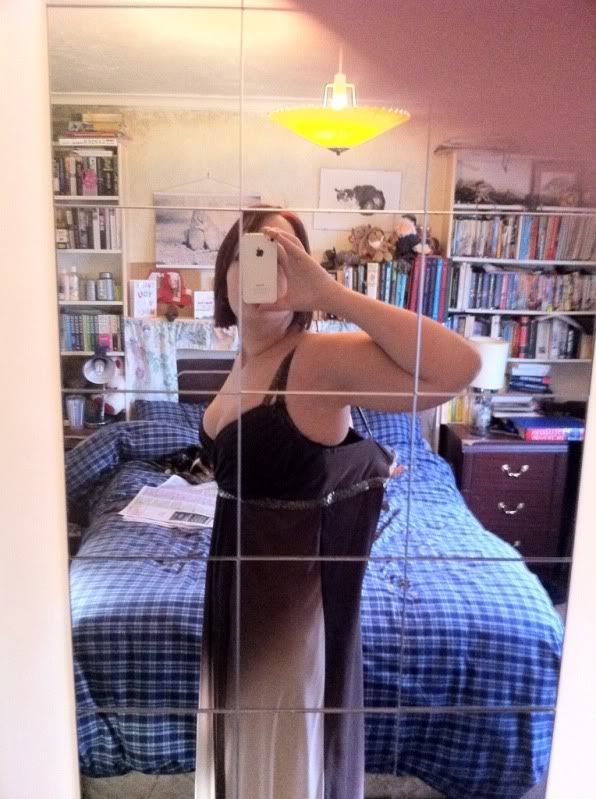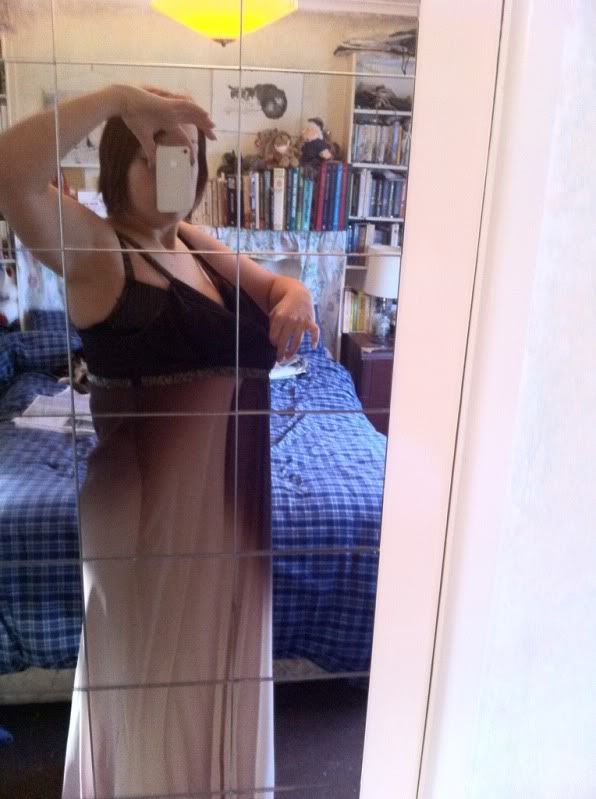 This time last year I was excited about fitting into a size 14...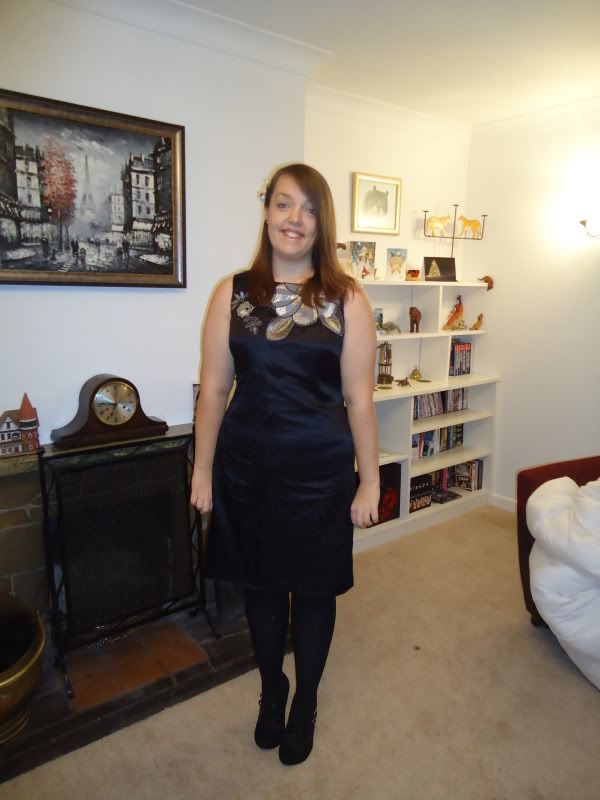 And this is my pretty new dress! I can't wait for saturday to get properly dressed up (in the bogs at work unfortunately) and go and party in it!!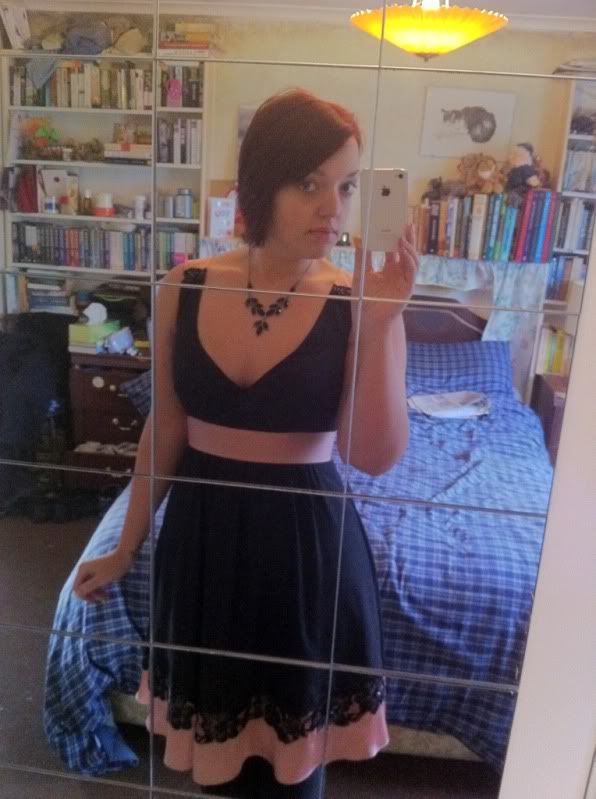 Eeeeeeeeeeeeeeeeeeeeeeeeeeeeee!!!!