We are all very upset here this evening as Stretch sadly passed away earlier
Stretch had been with myself and hubby even before we had the boys or Cass and Sadie, he had such a great character and was not impressed when we first bought Cass home
right from the beginning he showed her who was the boss in this house and she definately developed a great respect for him. Many the time when she was younger and bouncy, we would see her running around the garden with Stretch chashing her and boy would she be in trouble if he caught her
When Cass's Sweet delights came along, all 14 of them, we couldn't believe how good and tolerant he was with them and he done an amazing job of teaching them exactly how to behave around cats. Off course Sadie absolutely loved him right from the start, although Stretch didn't take any notice and soon showed her again who was boss.
After Cass's Tiny Tipples came along I thought he might leave home
and I can imagine he thought " Not another lot"
but again he showed us how amazing he could be with the puppies.
We are very greatful to him for helping us with the puppies, it was amazing to see him with them, he has been such a major part of our lives for so long, he will be greatly missed, the boys are so upset
but deep in our hearts we know it's best as he is now not suffering
Goodbye Stretch xx
Here he is, keeping an eye on some of the puppies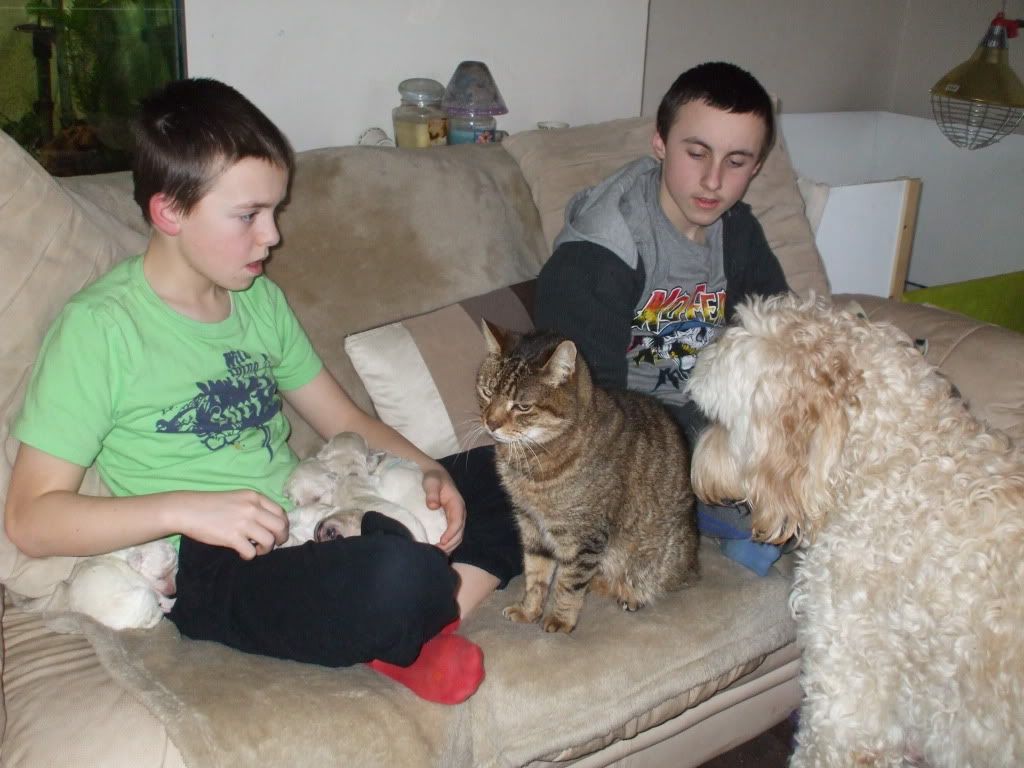 Are you my mummy?
I keep telling them I'm not their daddy!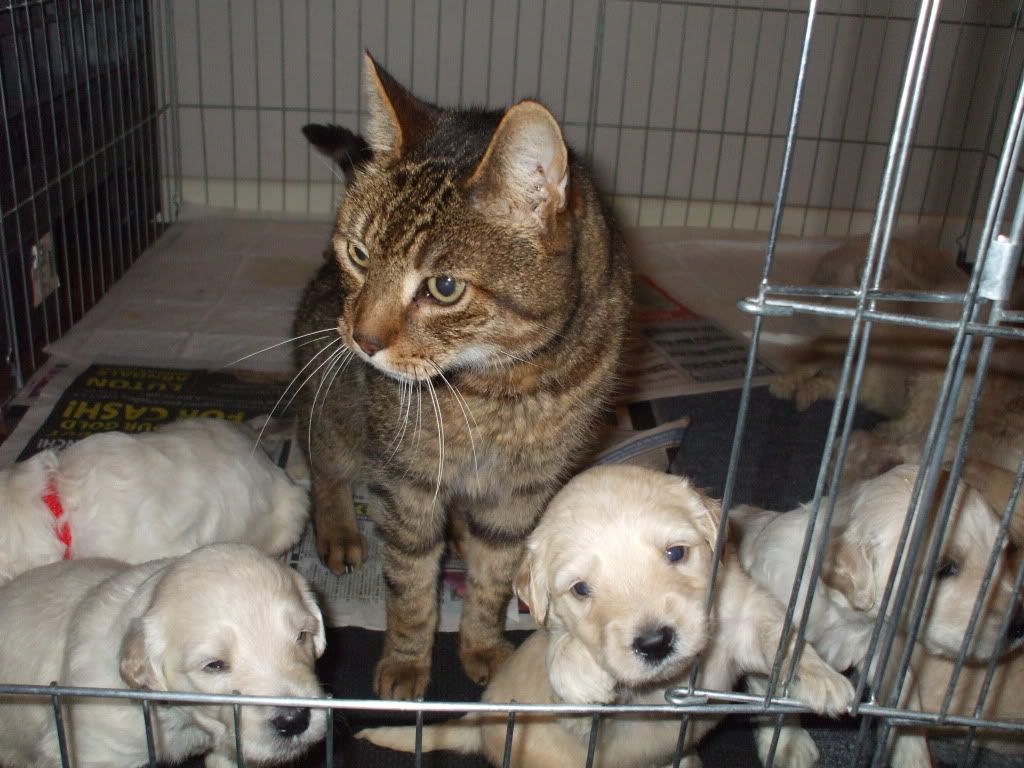 Here's Daniel trying to keep Stretch and Cass happy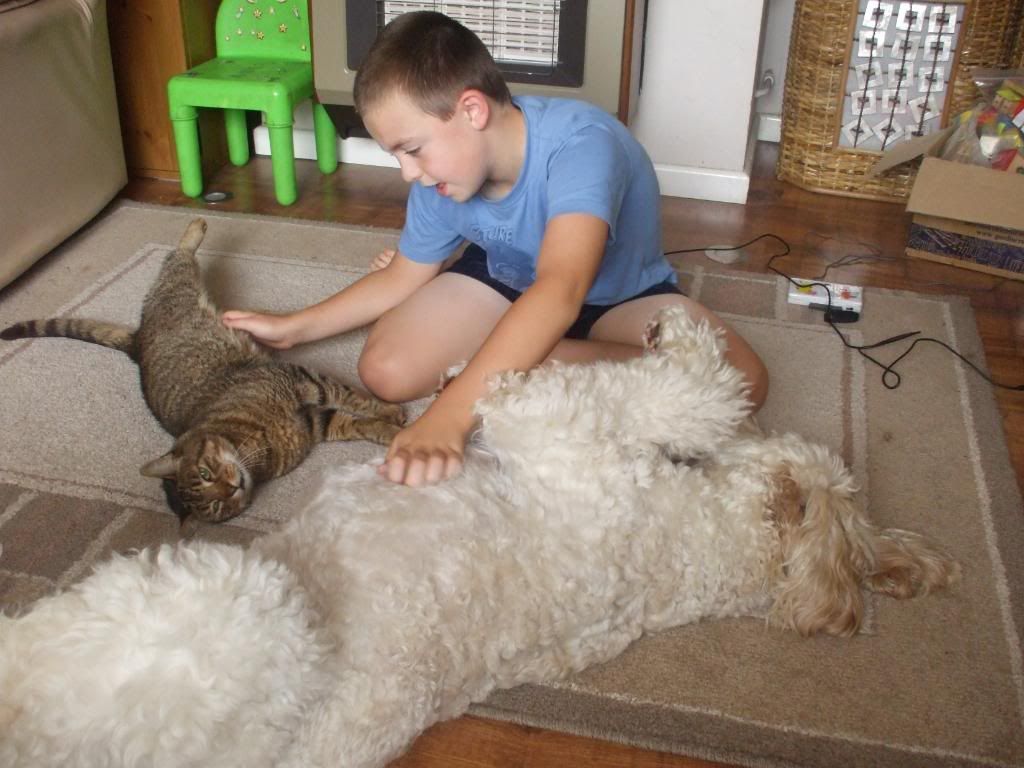 Stretch loved to sleep on the sofa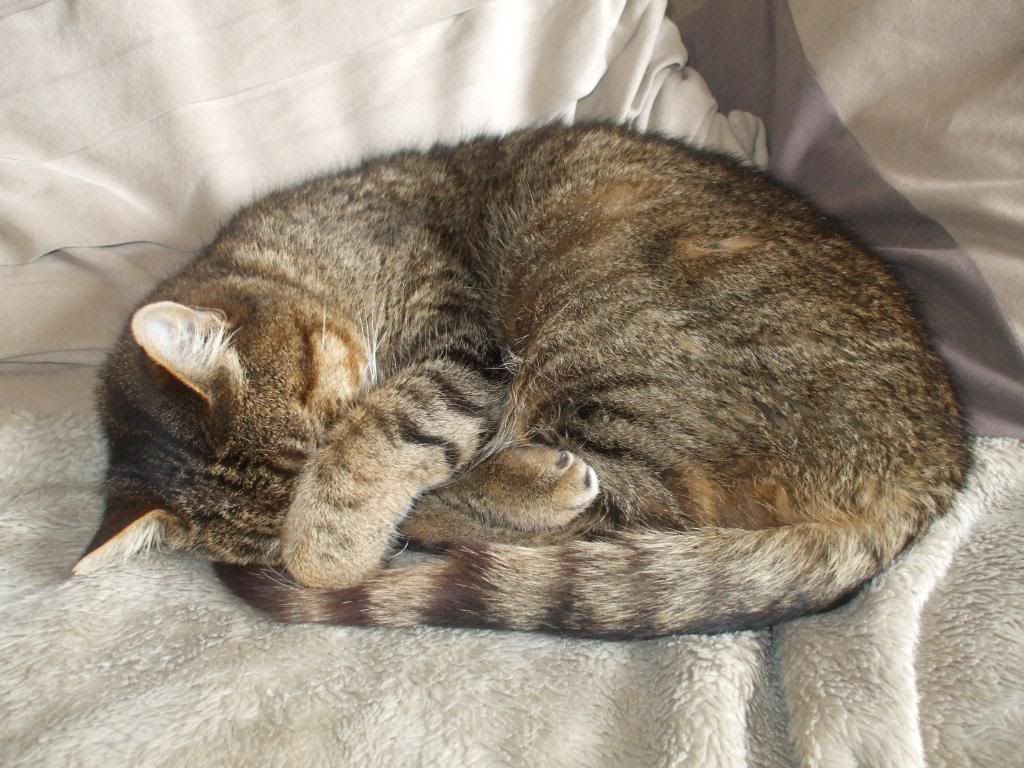 It wasn't just Cass and Sadie that likes dressing up in this house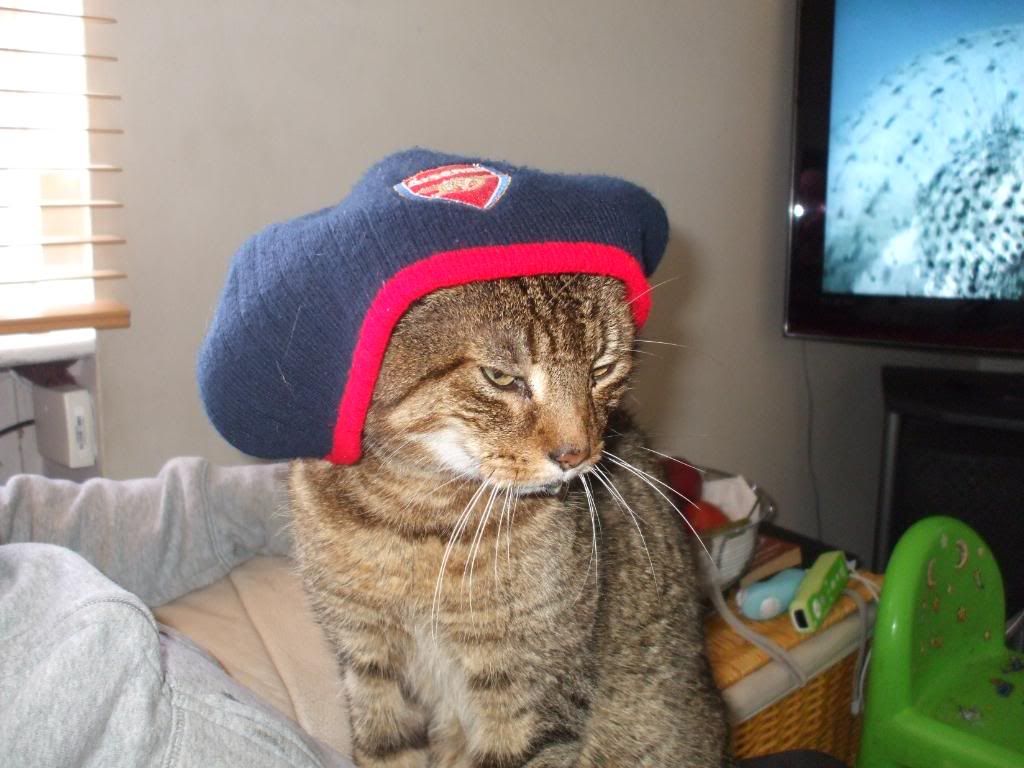 As he got older, he also started to loose a lot of his teeth, so we also got lots of dribble, it was a case of duck when he shook his head
RIP Stretch xx
Trish, Dave
David, Daniel, Cass and Sadie xx
http://www.madaboutdoodles.com