Hi guys
Went to back to Filey, North Yorkshire (where I was born) to celebrate my mum's 80th Birthday with the Northern contingent. And obviously took Alan. Lynne came along with Louie so it ended up 4 adults and two dogs.
We stayed in an self-contained apartment right on the seafront – which was dog friendly of course. The apartment was superb (even provided dog bowls) and because it's out of season, we had the run of the whole beach.
I would recommend this apartment to anyone. It's called 5 Leays, The Beach, Filey, North Yorkshire . Anyways – here are some photos.
Ali
x
View from the living room, just to show you how close we were to the sea!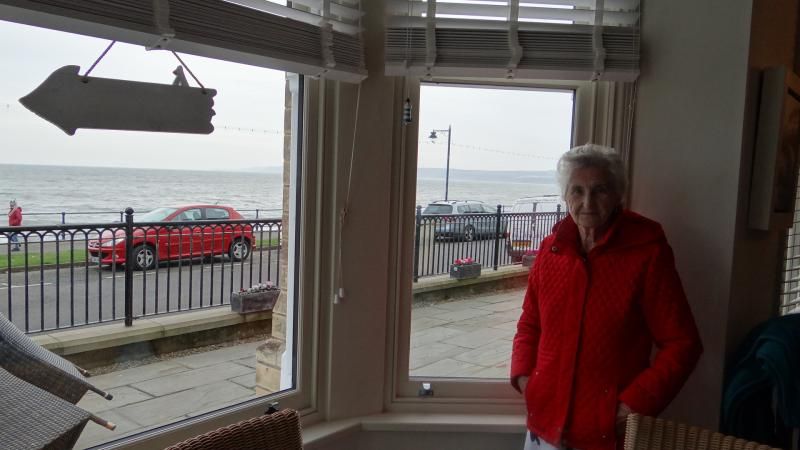 And the two bedrooms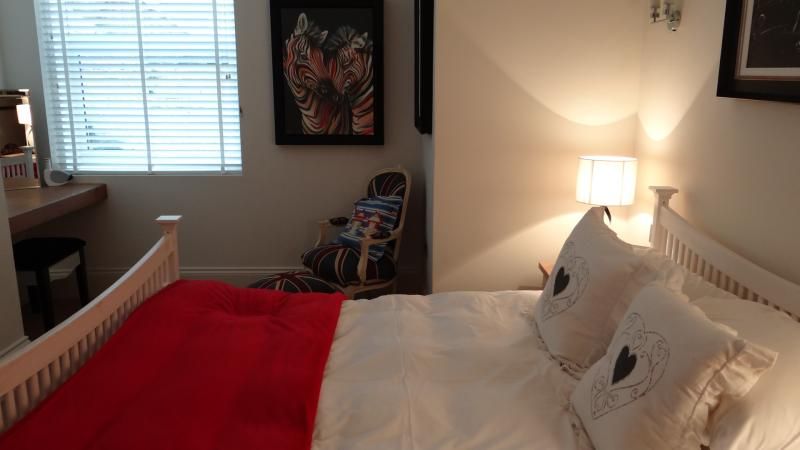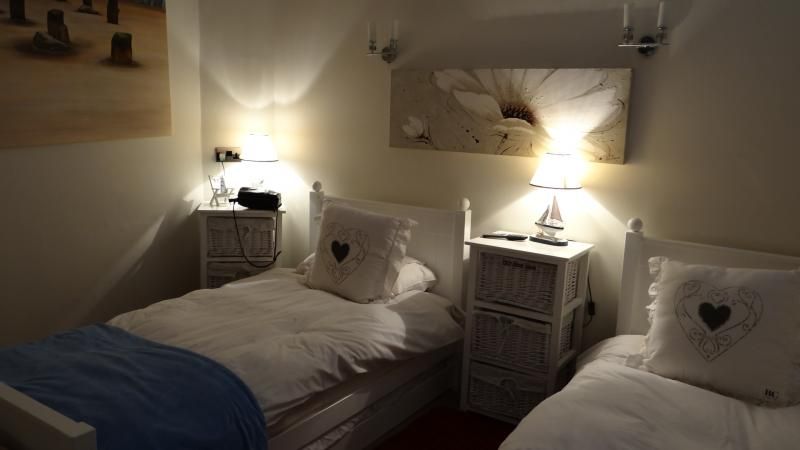 We brought our own throws as trying to keep Alan off the furniture is like trying to nail jelly to a wall
An early morning walk up the cliff side to the 'town'. Only Louie and Alan for company each morning as everyone else was still sound asleep.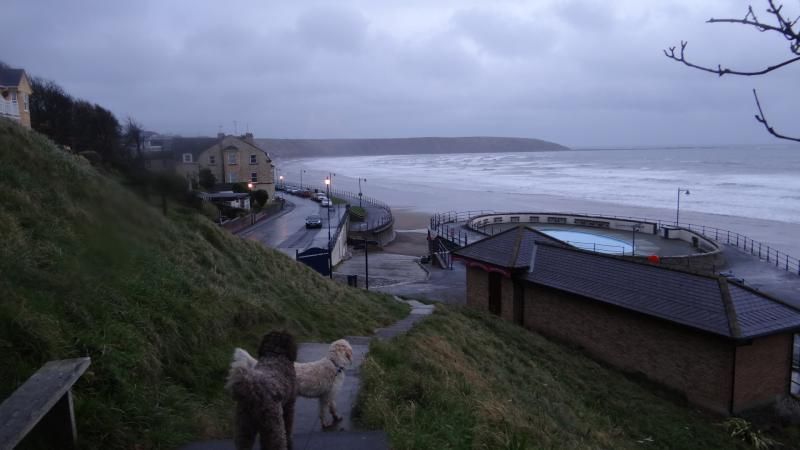 then back down to the beach - with the sun rising and the tide going out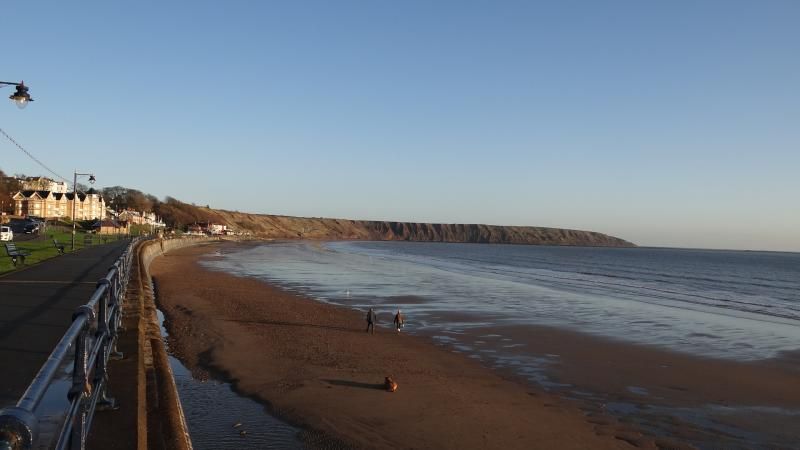 Didn't find one pub that didn't allow dogs. We went to The Station Inn by the church and they even gave us the table near to the back garden so the dogs could run in and out at will (it was enclosed). Unfortunately Alan decided to wander into the bar, sat with a couple for a while then went to explore the kitchens! Oooops.
Now one of our evening strolls (and compulsory swim for the dogs)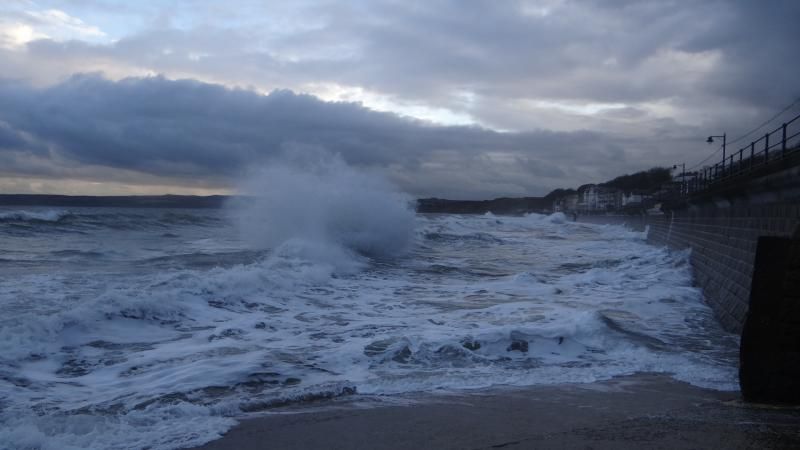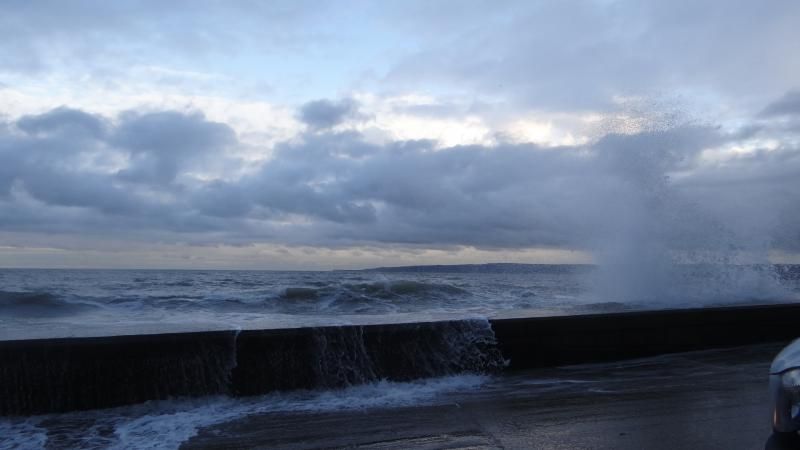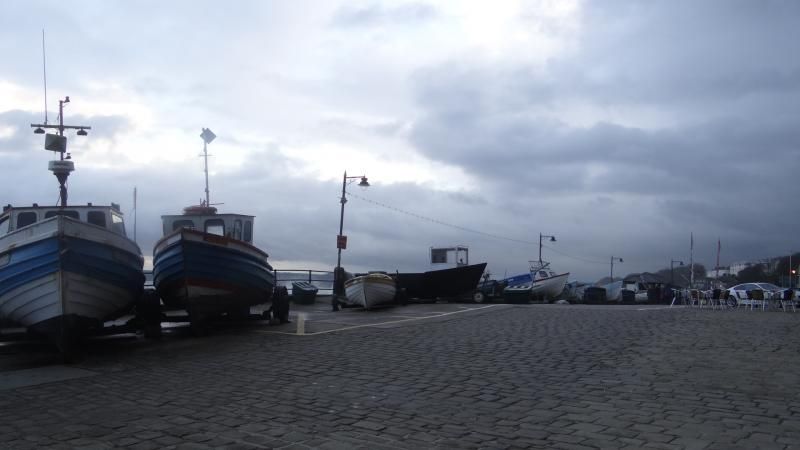 Now for the beach during the day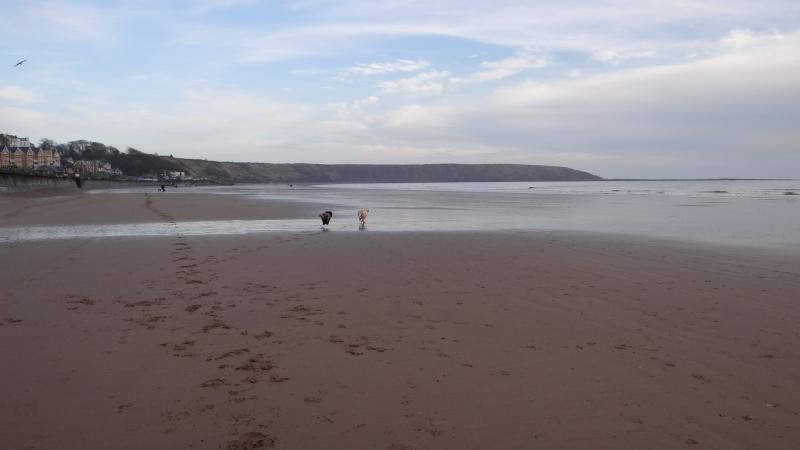 Alan - trying to either dry off or create his version of snow-angels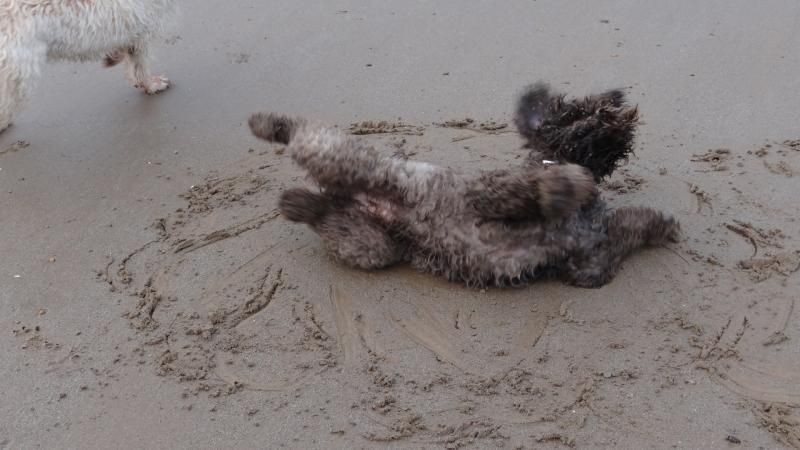 and finally - what I should have done BEFORE the beach holiday. Would have saved time and a fortune in dog shampoo. Luckily the apt had a huge bathroom with disabled access so the shower was huge - so no probs showering him