Posts: 289
Joined: 03 Oct 2013, 12:15
Location: EastSussex
How is your doodle staying COOL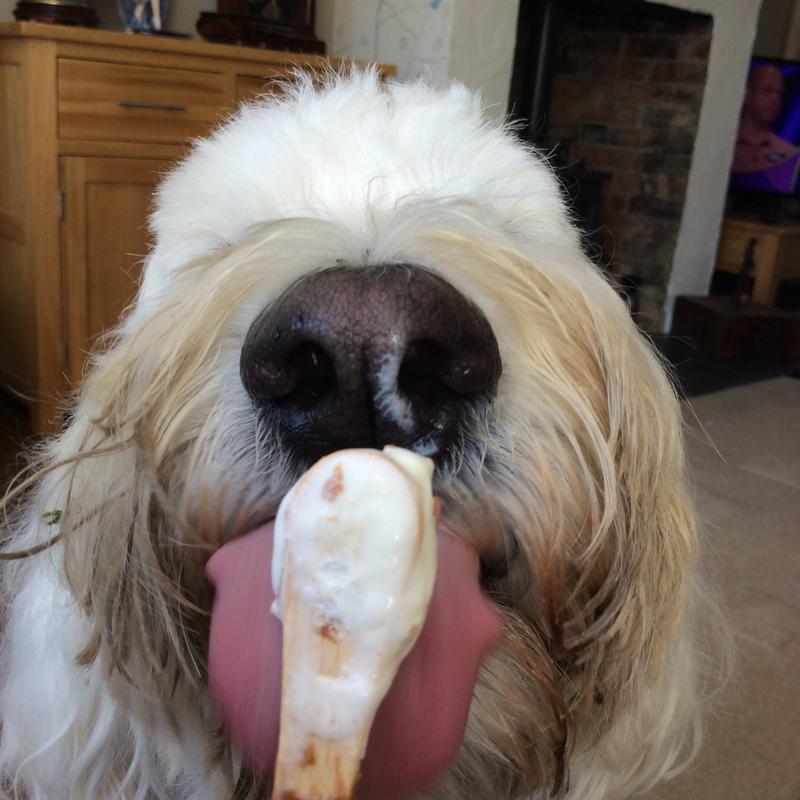 ---
we have several large floor fans placed around the house..... can't figure out why they must all stretch out under the kitchen one????
I have to step over and around
.....looking in there just now it looked as if there had been a dog massacre with bodies stretched out everywhere.
We have been walking on the beach after dark so they are still getting their walks and a cooling swim.
.
---
Posts: 2229
Joined: 10 Sep 2010, 18:36
Great photo and thanks I don't feel so guilty sharing the ice creams.
We've also got the paddle pool out though none wallow, the paws go in messing about with toys.
( Tip: using a shower curtain draped over plastic kids pool makes it robust and reduces possible puncture from claws)
---
---
---
Posts: 1518
Joined: 08 Feb 2010, 08:54
Holly's face is the picture of ecstasy
Archie and I have mainly been hiding in the house with the curtains closed and floor fans going. At night I have been putting down cool mats on the floor (even nicked one for me in bed
)
For car journeys he wears his cool coat. Brilliant item recommended to me by a dog walker.
( web link below)
http://www.keepcool.org.uk/gallery.htm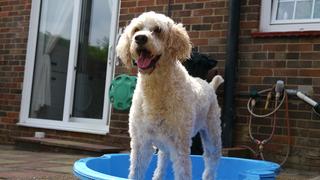 ---
Luna loves Jubbly and ice cubes in water - and of course the garden sprinkler! And sometimes you just need a siesta!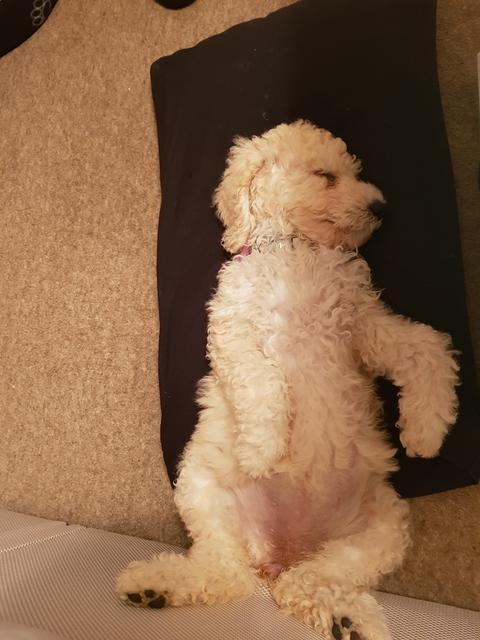 ---
Posts: 289
Joined: 03 Oct 2013, 12:15
Location: EastSussex
See, she may have dug up your begonias but you really really do love it. How could you not.
---