Welcome Milosdad
What a brilliant choice of dog you have made. Please tell us more about your little doodle
We also LOVE pics on here so get that camera out and start snapping - be warned they do soon grow!!
Is your doodle F1,F1b etc? Colour?
This is my girl Jazz when she was approx. 12 weeks old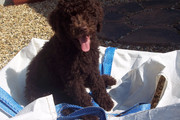 And here she is now - 11years old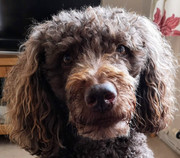 Get plenty of sleep - it will be like having a newborn in your house - happy days.