Zooey's parents, Kilt and Raggs have just had another litter and there is one little girl who is the absolute spit of Zooey!! Even the breeder has said how alike they are! She is the only little girl available now and it's making me so so broody for another puppy.
OH has said absolutely not - but now I just desperately want her to go to owners who decide this forum is the place to be!!
This is her:
http://www.raisdoodles.co.uk/IMG_5909%2 ... ilable.JPG
And this is Zooey at about that age in the middle: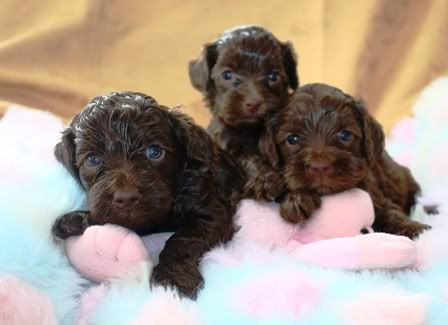 I can't help but wonder whether she is going to turn out just like Zooey!!