There was a local charity dog show today and we took Poppy along just for a bit of fun and interaction. Got completely swept away by the whole event and before we knew it we were entering Poppy into the novelty classes.
We are so Proud of her though as this was her first dog show she had been to and we managed to walk away with 6 Rosettes.
She came 3rd for prettiest Bitch and the photo below is just after her first Rosette for this was won.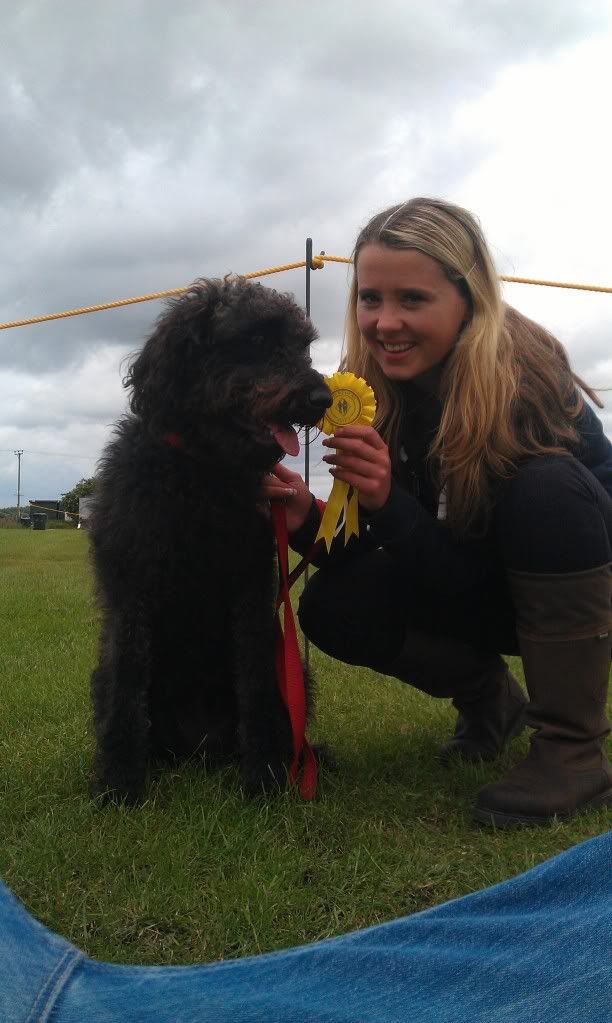 She came 1st for the waggiest tale which she pulled off very well strutting her stuff around the circuit doing the windmill.
She came 2nd for fastest recall over jumps, beaten only by a whippet,
3rd for fastest recall on the flat beaten by a whippet and a grey hound.
2nd in the Olympic bending Race
2nd in the Olympic Dressing up Race.
It was such a fantastic day out and we really are so very proud of her. Today is the first day in the last 6 months that we feel that we may be getting our young excitable little dog back. We got given the thumbs up from the specialist on Wednesday that she is doing really well and within the next 6 months she she be back to normal. So we are a very happy little family at the moment.