When I mentioned in my post announcing this walk, that there was a possibility of there being damp doodles, it was because of a small stream - this was not exactly what I had had in mind...
While driving around the M25 towards Reigate in bright sunshine, I saw a black sky ahead ... was it right over Reigate, I thought? Well, actually, yes, it was! I was first to arrive at the car park. I sat in the car with Archie as the hail hammered on the roof and thunder rumbled close by. Through this sheet of water, I was just about able to make out Adrian's car as it splashed past mine. He parked up, I went over to his car, complete with brolly, and he laughed, saying he hadn't brought a waterproof jacket (again). With that, he got out of the car, wrenched poor Oscar and Henry out too and proceeded to stand in the car park to wait for the others - "mad dogs and Englishmen..."
Wendy was next to arrive and we traded "Hellos" from sitting in the boots of our cars with the hatchbacks open. The others would be on their way "after the downpour", we learned via a text message. I had a lunch date down in Sussex, so I was a little concerned when "after the downpour" might be.
The rain let up a little and Susie, Sally and Ivy arrived together.
And then we set off. The showers came and went (though mainly came). We all got soaking wet but enjoyed the walk very much. Thank you to Ivy for showing us round this beautiful walk.
On the walk were:
Wendy with Tilly
Susie with Flo
Adrian with Oscar and Henry
Ivy and Sally with Piet
Paula with Archie
"Hello", from Wendy and Tilly. The streaks down the photo is falling rain.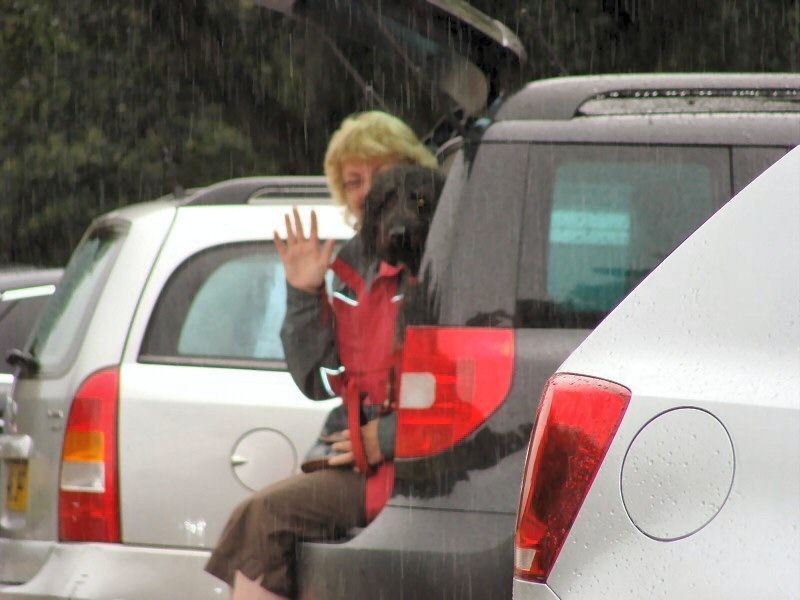 Yes, it was that wet - the dogs were soaked within minutes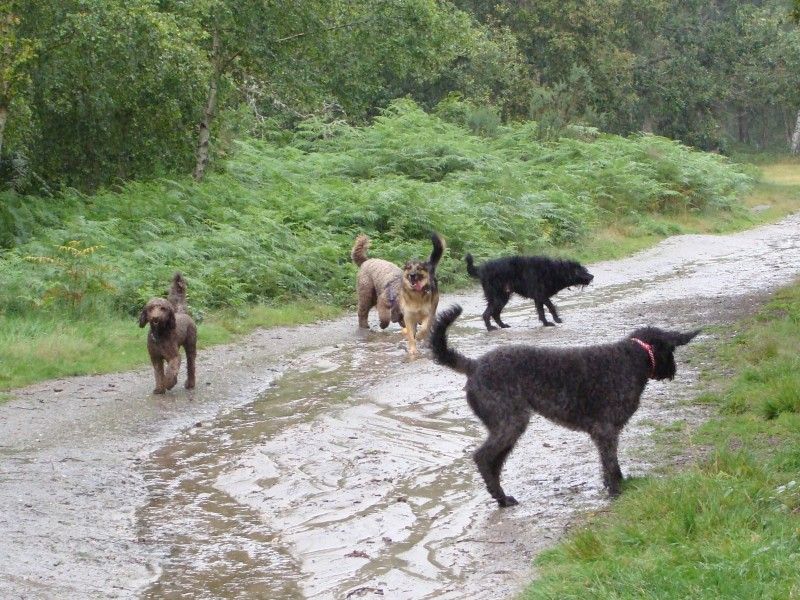 Piet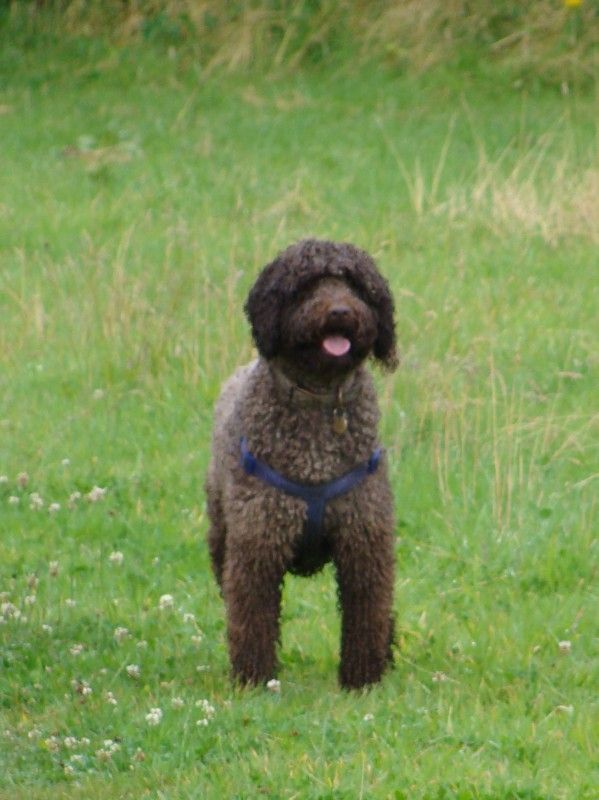 Piet catches water being flicked at him, Archie and Tilly look on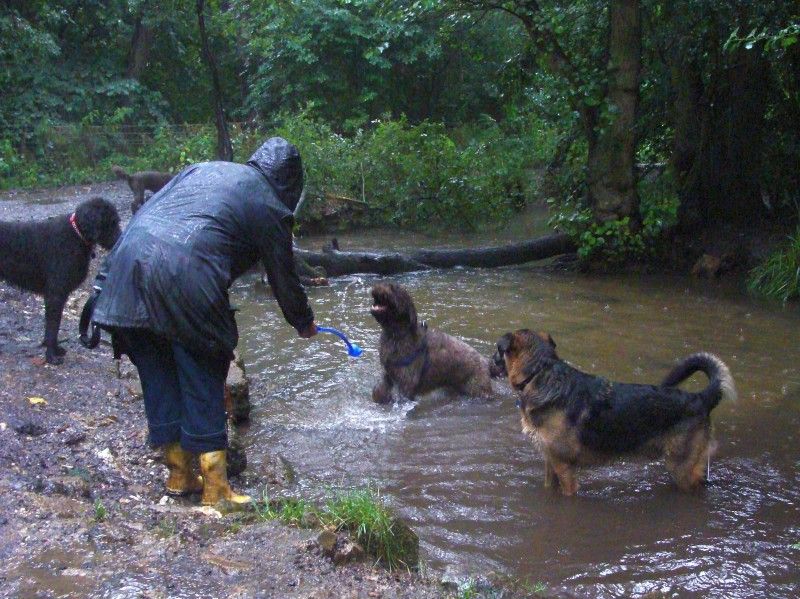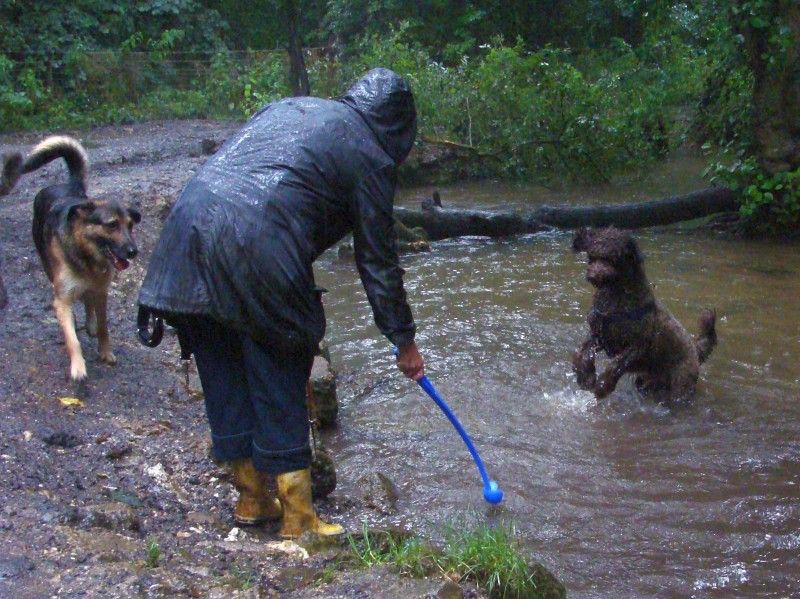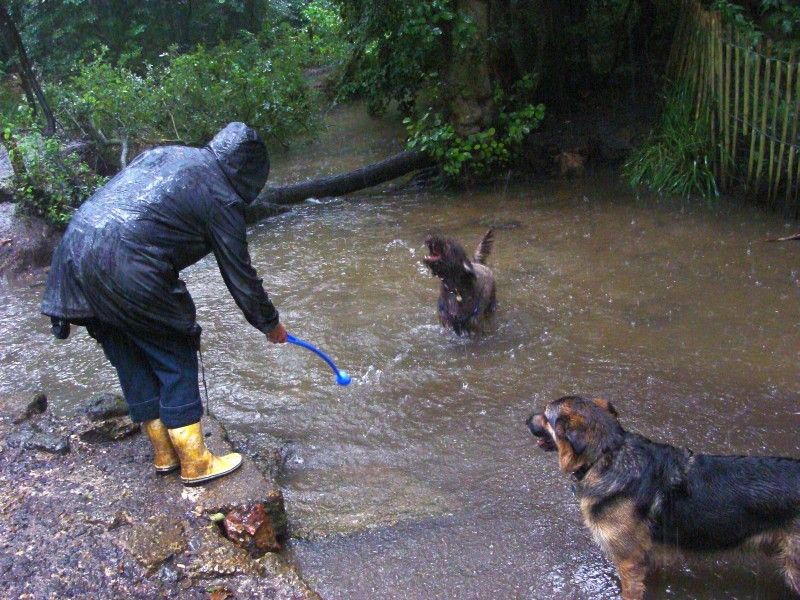 Archie and Piet taking a dip, as if they needed to get any wetter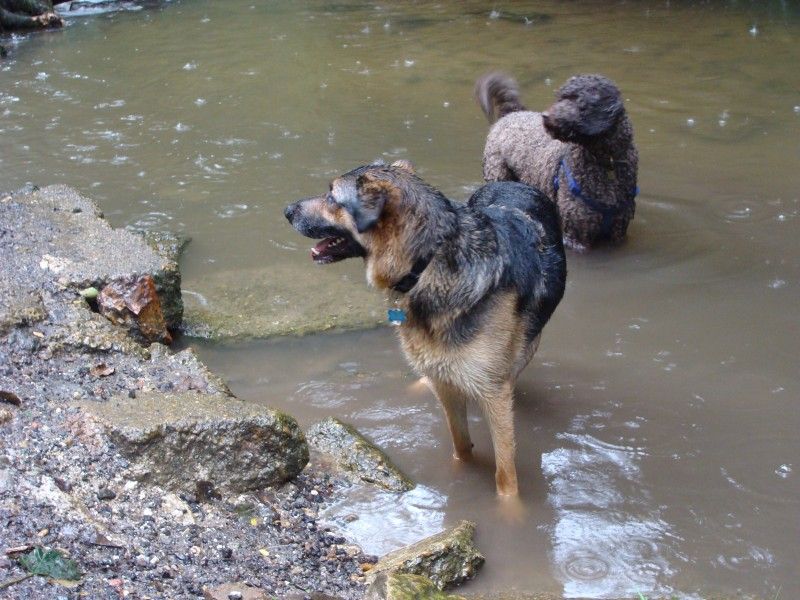 Flo, not her usual clean self, decidedly soggy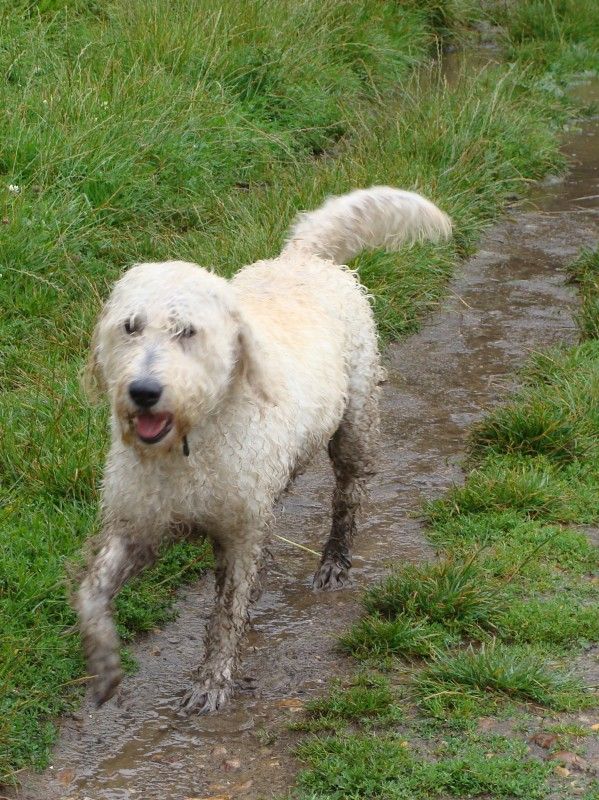 Oscar and Henry
Yes, there was a patch of blue sky! I had to catch that photo quickly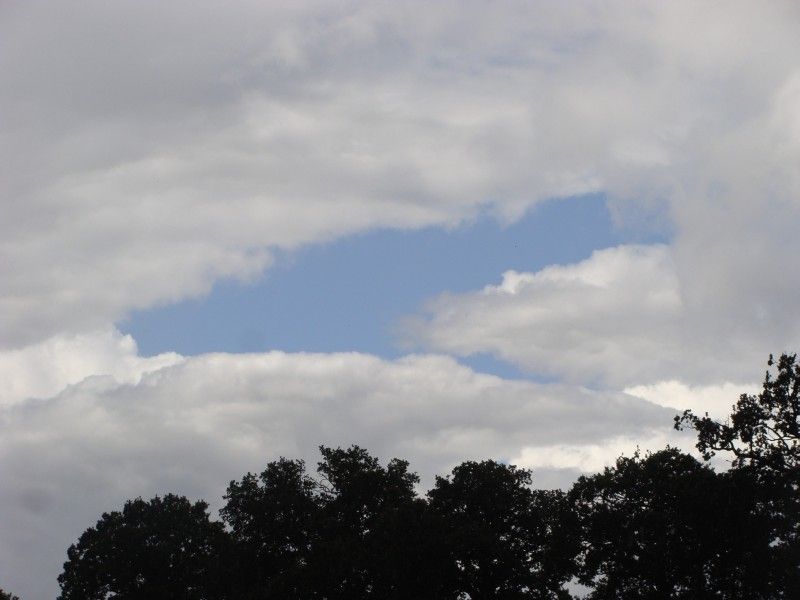 Tilly, who appears to have taken her ears off, perhaps to keep them dry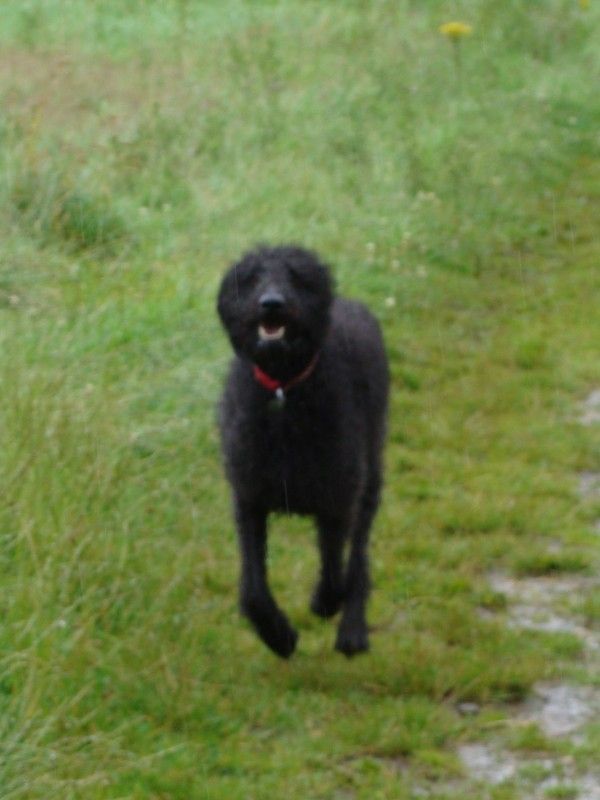 Flo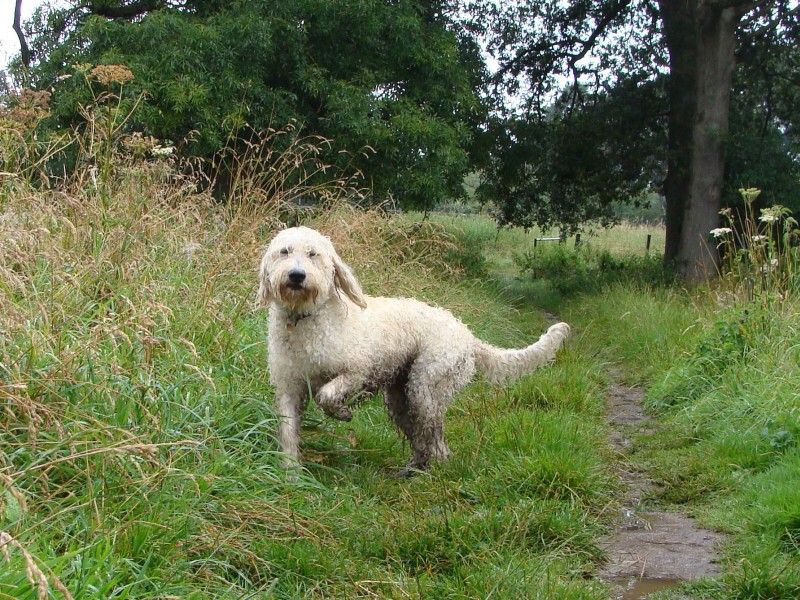 The doods start to have a bit of fun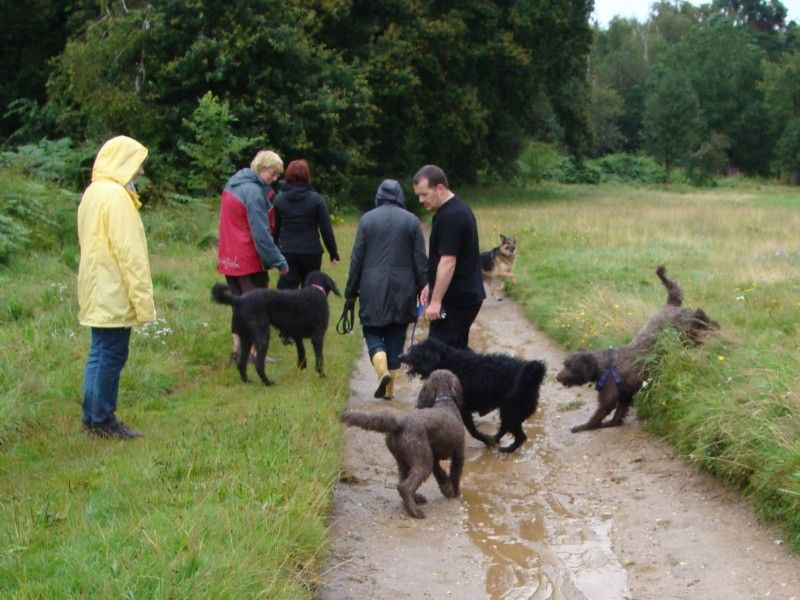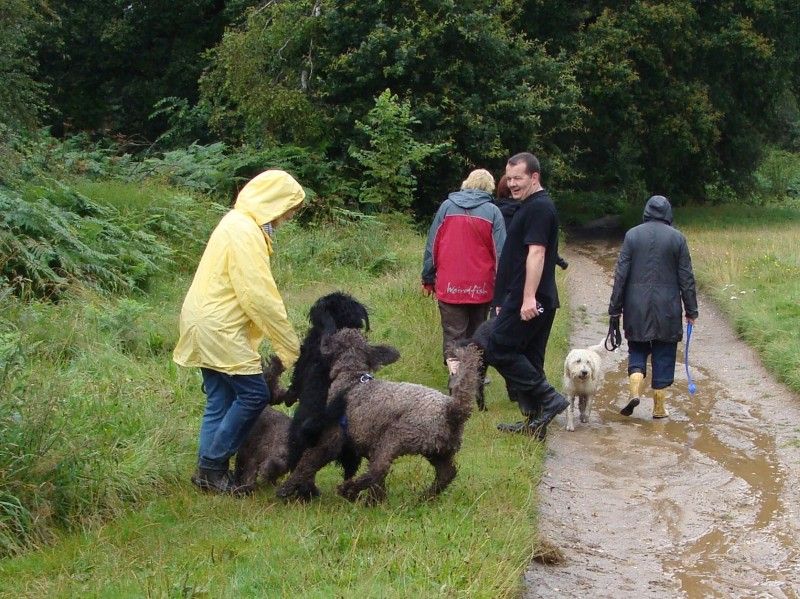 Oscar and Piet
Archie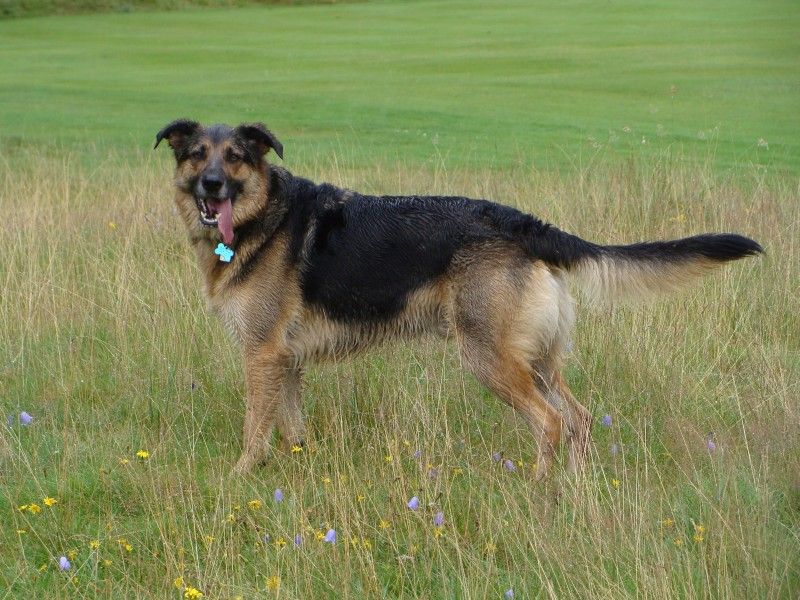 Left to right: Tilly, Oscar, Henry and Piet. Looks like Tilly isn't in the mood for a game, but at least she has put her ears back on.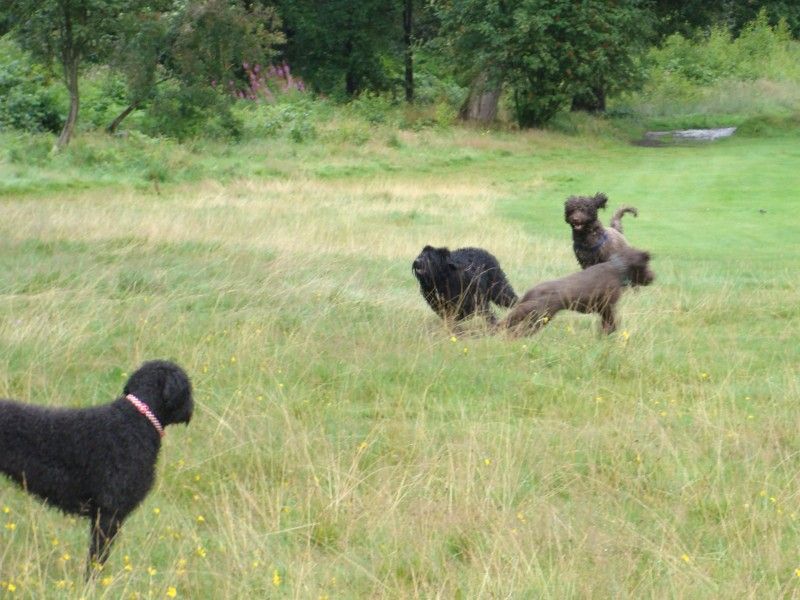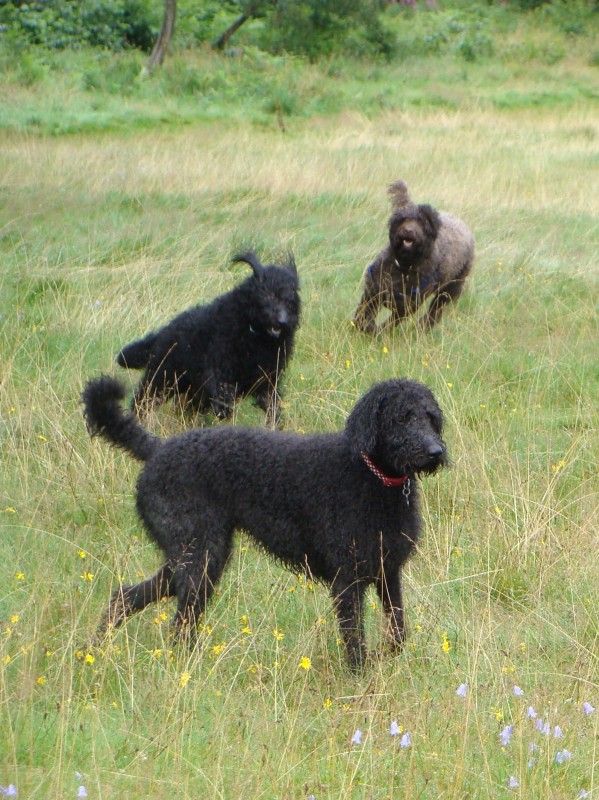 "Oh, OK, I suppose I'll join in" Tilly sets off with Oscar and Piet behind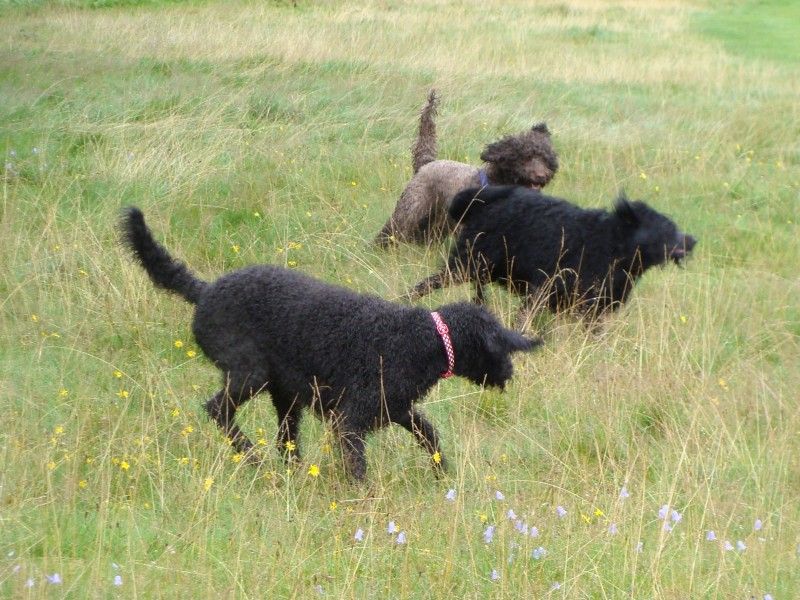 We met some other people mad enough to be walking out in this weather
"Look at them go!"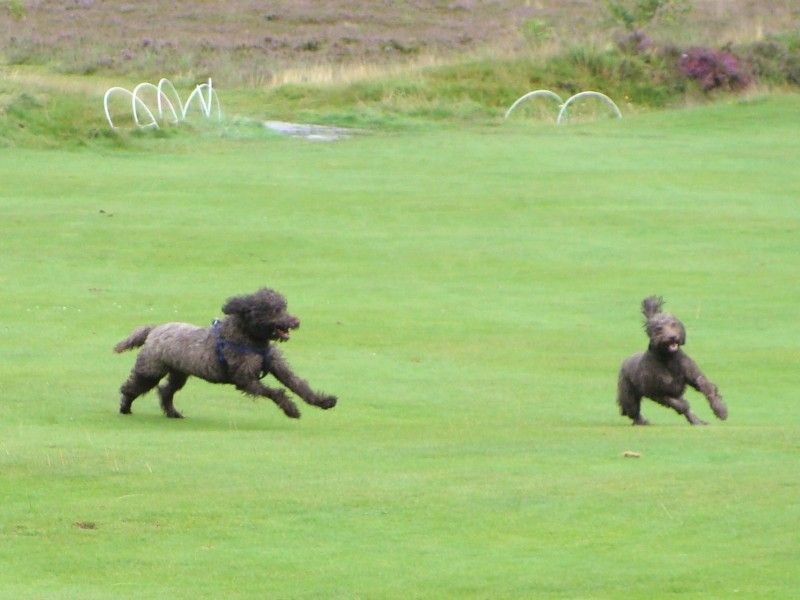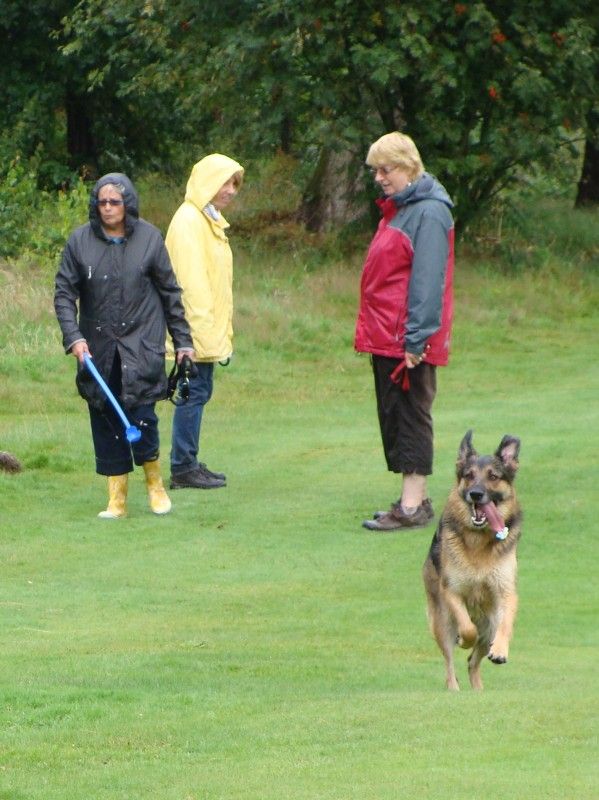 Any groundsmen and greenkeepers, please avert your eyes for a while, these are not our dogs, we've never seen them before....
What is it about bunkers that are so exciting? Oscar and Piet are already in, ready to chip on to the green..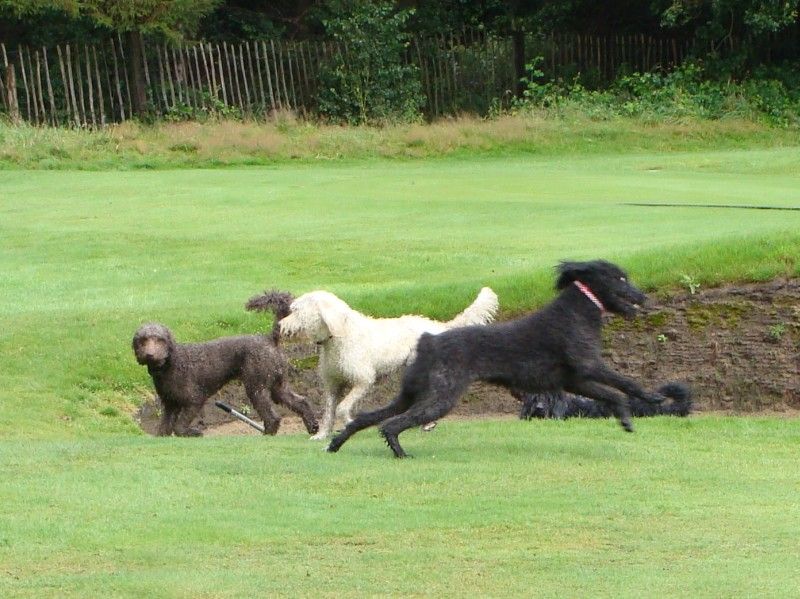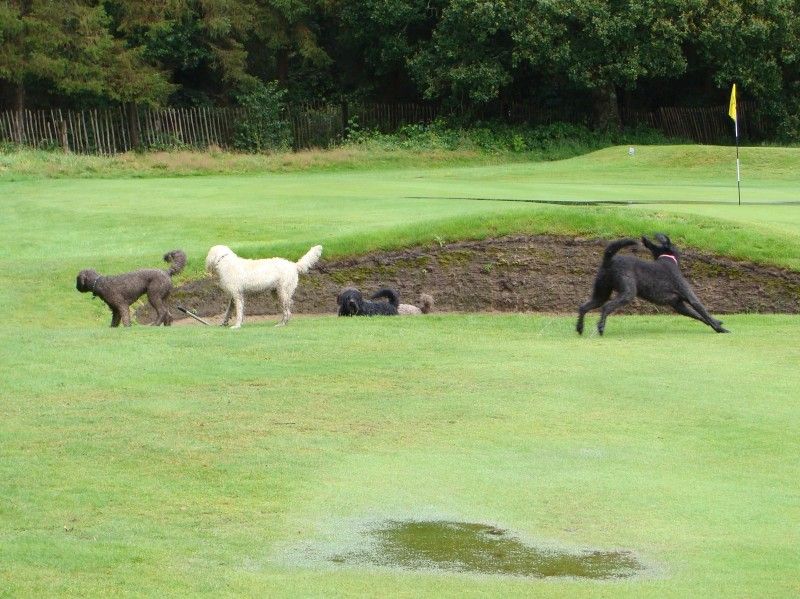 Spot Piet and Archie in the sand now...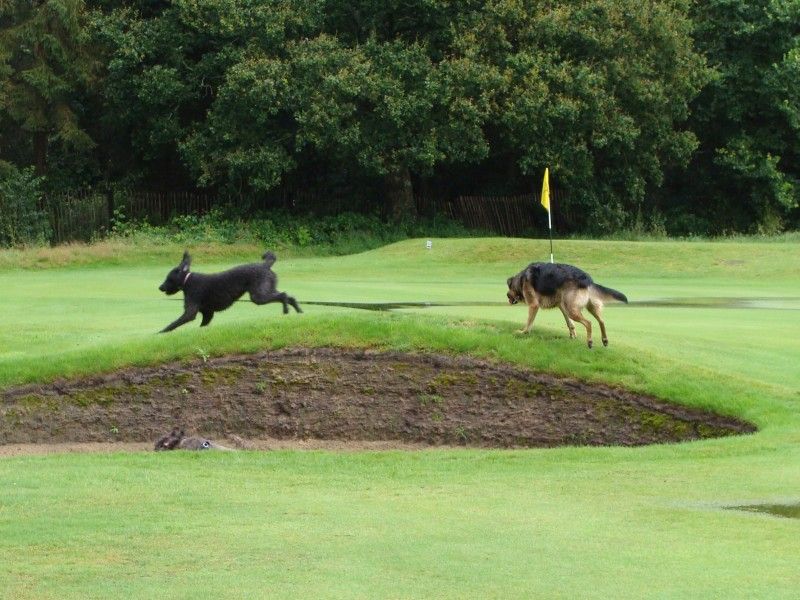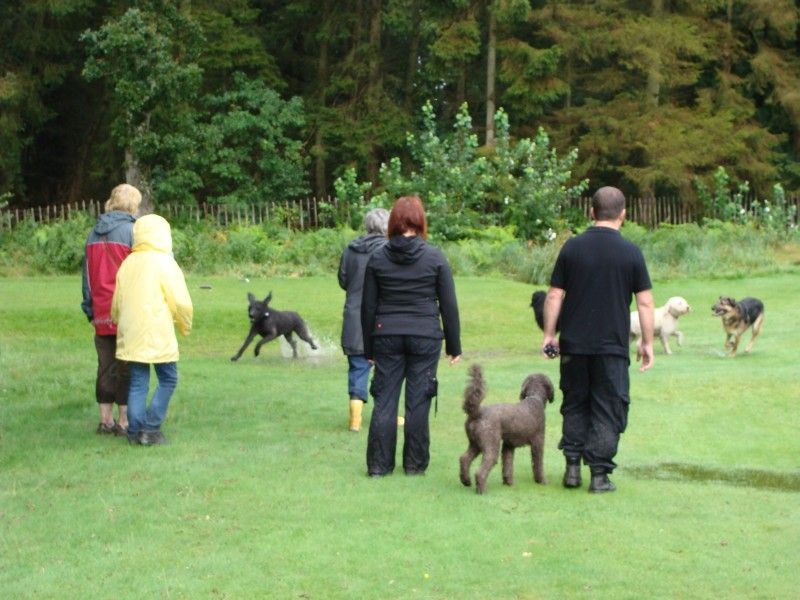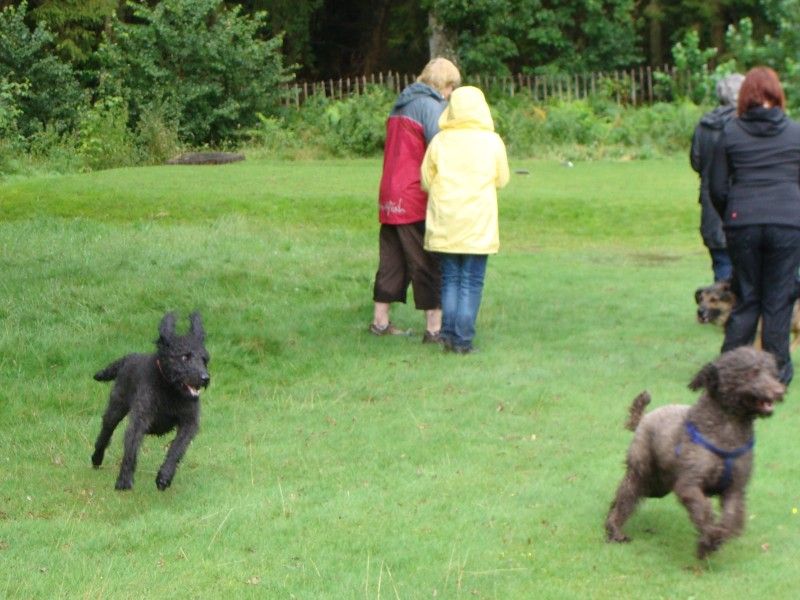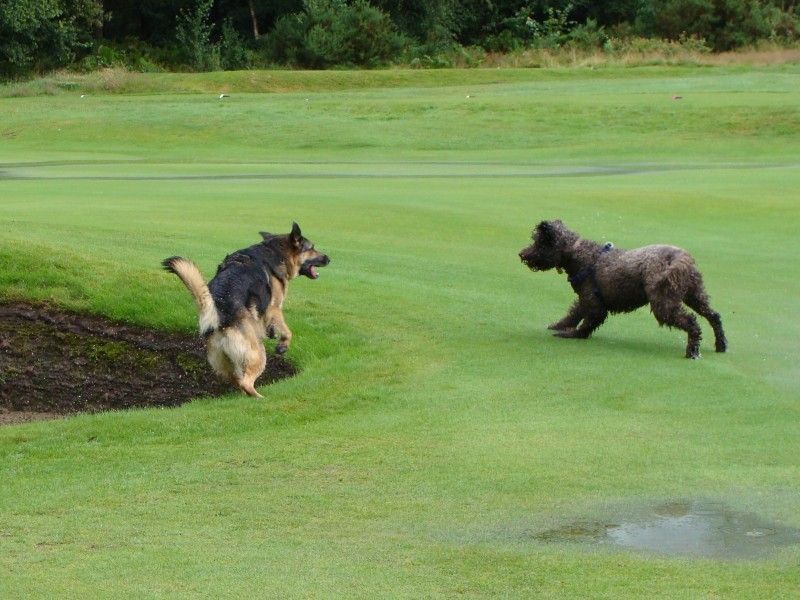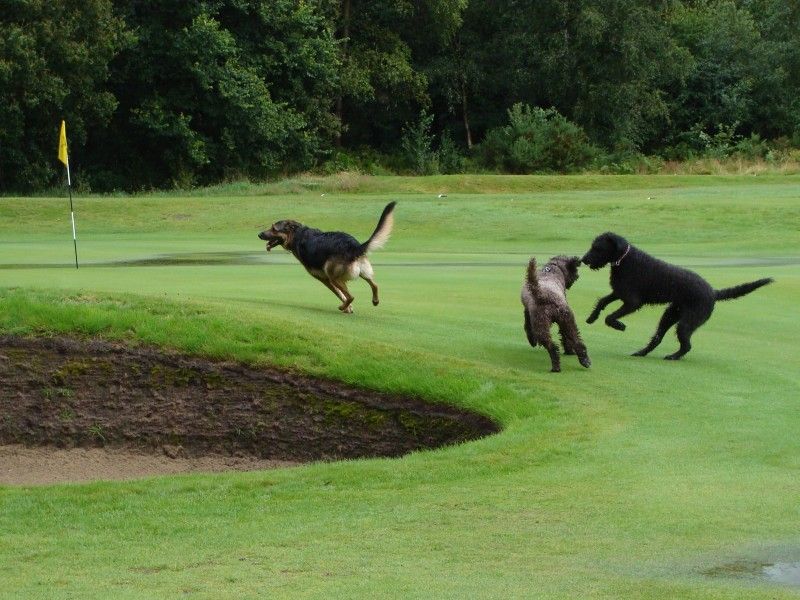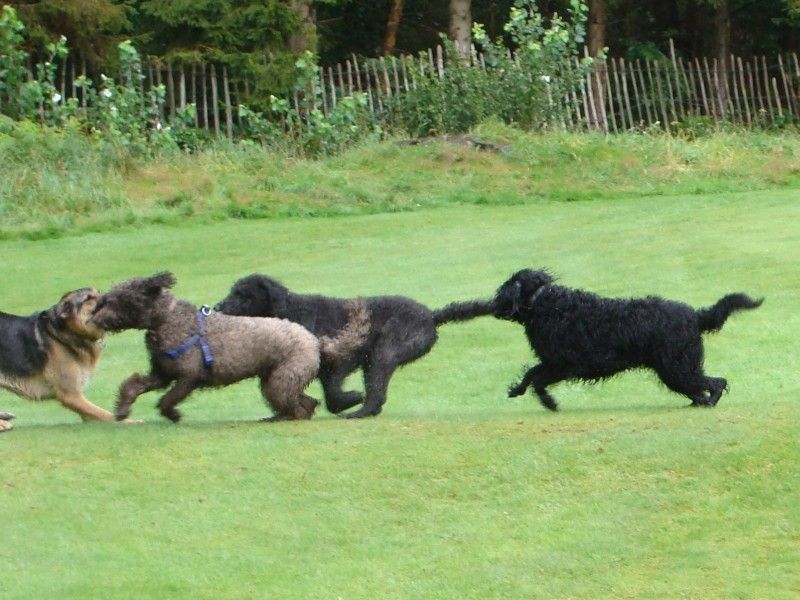 OK, greenkeepers, you can come back now...Oscar and Archie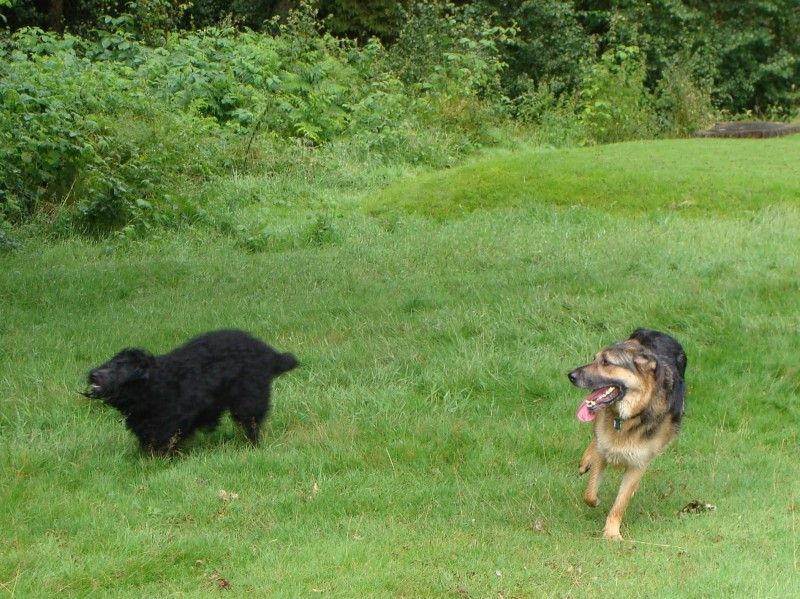 A bedraggled Archie
Oscar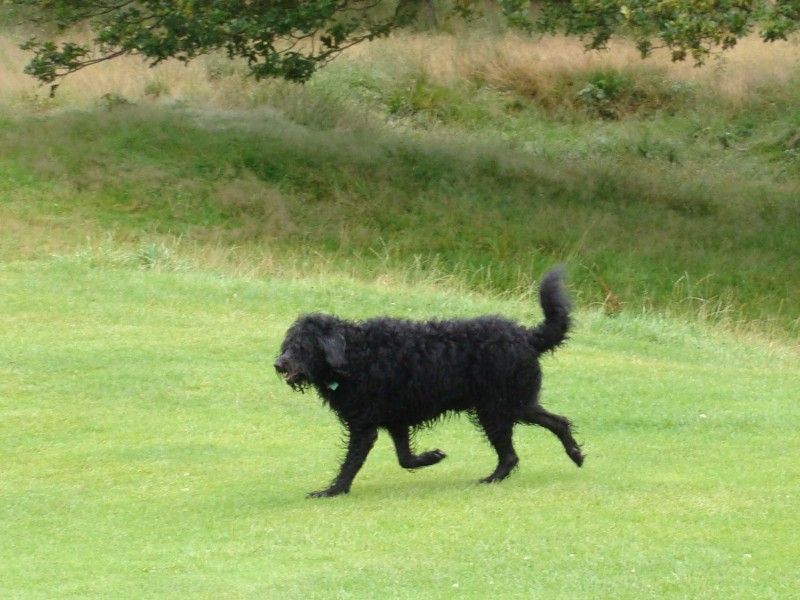 Piet and Flo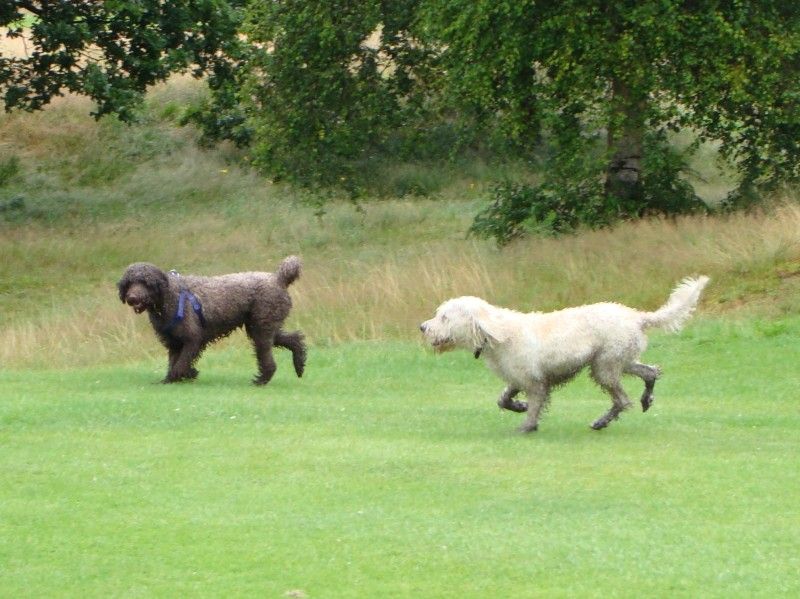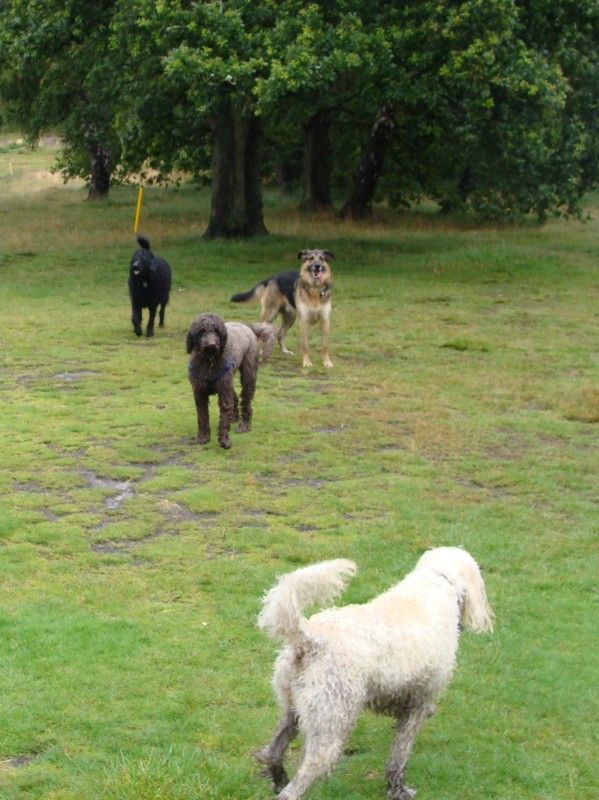 Nearly back to the car. Adrian, looking really pleased he took part in this walk, with Oscar and Henry on leads
Wendy with Tilly, Sally, Ivy with Piet and Susie with Flo.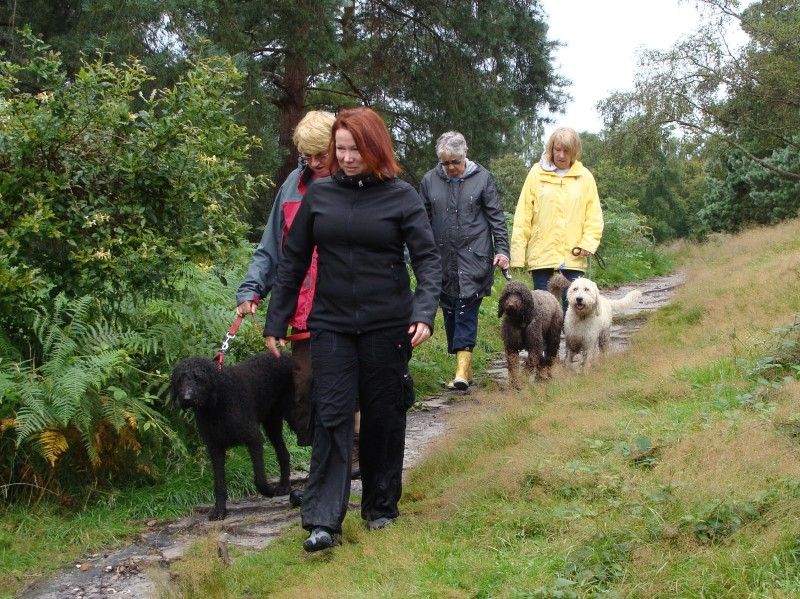 I wonder how long the car will smell of damp dog.
The next walk will be at Reigate Hill on Sunday 19th August at 10:30 am. Details will be posted on M.E.S.S. nearer the time.