www.dogtrekker.co.uk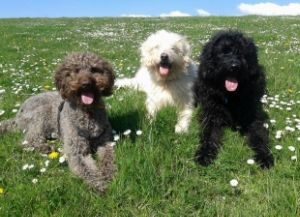 Beauty without vanity, strength without insolence, courage without ferocity, and all the virtues of man without his vices - Byron
---
Wow he's a stunning looking pup. Hope he gets a great home soon.
---
....I know that look!....he has a look of the Huggy monster and it sounds as if he has the appetite too
Hope he finds a great home....he looks a character,
---
---
We are at present in the process of looking for another doodle
, but this time we are looking to re home, however their rules say you need to live within 30 miles of him, so that counts us out
. Shame or we may have been tempted.
Oscar & hoomans.
Mens sana in corpore sano

.
Crazy flying dog,
http://www.youtube.com/watch?v=3n5aKvfznuQ
Life of a Labradoodle,
https://www.youtube.com/watch?v=rWFkOb39sv4
---
Maybe worth a try anyway
www.dogtrekker.co.uk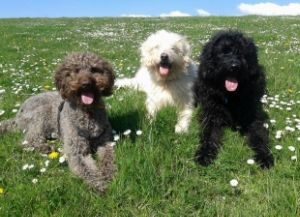 Beauty without vanity, strength without insolence, courage without ferocity, and all the virtues of man without his vices - Byron
---
Posts: 2229
Joined: 10 Sep 2010, 18:36
He looks a super boy !
Have spent a week with 4 flat coats and am sure they are mad ...mad and fun loving. Hmm that sounds familiar.
Hope lovely Dillon finds a home soon.
---
Posts: 2229
Joined: 10 Sep 2010, 18:36
WOW ! Per the website, Dillon still needs a home .Anyone interested in a scruffy special doodle?!
---
Posts: 882
Joined: 20 Sep 2013, 11:06
Aw he looks like rig and same age! We will be rehoming next time but circumstances not right at mo. i hope he gets a fab home soon!
---
What a lovely looking boy - I have looked at his picture about a dozen times now (and it's scaring the OH enormously
) I do hope he gets re-homed soon bless him.
---